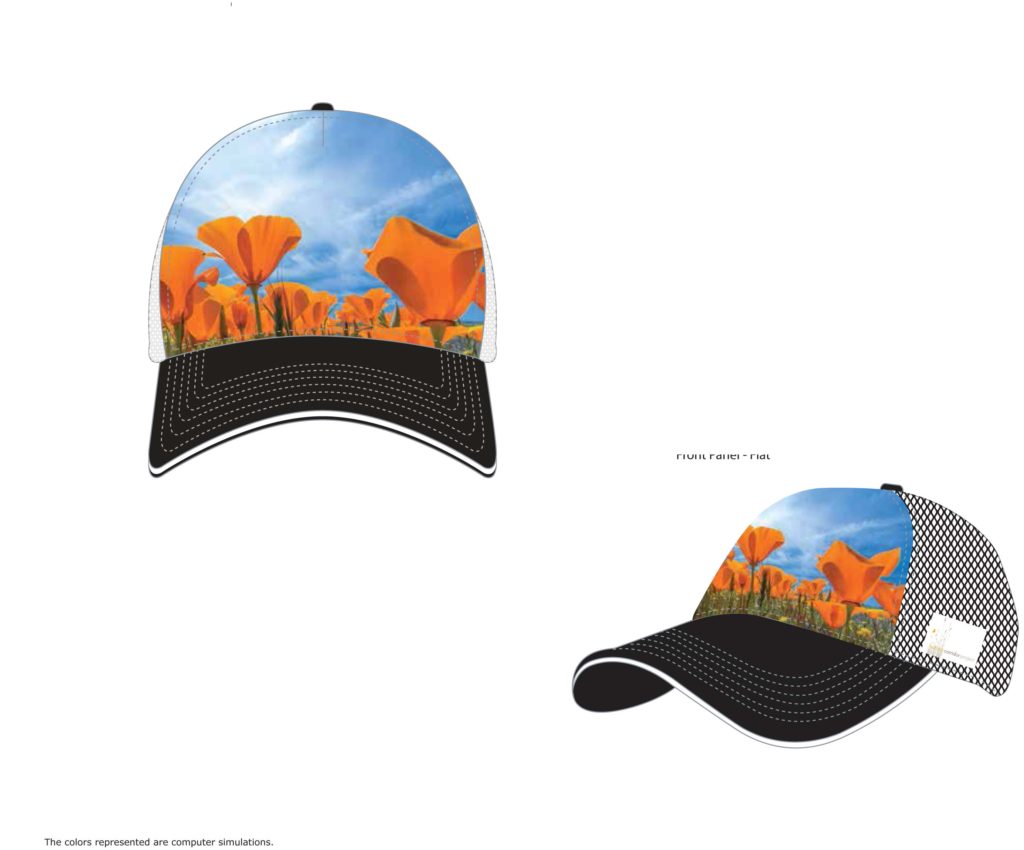 First Edition California poppy performance trucker hats manufactured by Headsweats.
The Habitat Corridor project added our image of California Poppies to an already fantastic product it's a hat that benefits biodiversity or Hats for Habitat. $5.00 PER HAT funds our projects and plants a California native plant!
More Designs Coming Soon!  We only have 30 left of this one so buy yours at our WorkshopCalifornia shop today.
In Headsweats words: "When you're done cycling, running, or lifting, you don't always think about how your hair looks. Headsweats' Performance Trucker Hats give you comfortable headwear that you can relax in without having to worry about your hair. Our Trucker Hats are made with the same fabric technology as our cycling and running hats, so your head will stay cool as you unwind after a workout. We have Truckers for both men and women, so everyone can find a style they like.They are useful, comfortable and super cute!"
The main purpose (other than being super cute) of these Performance Trucker Hats is to raise awareness about the importance of using California native(or natives for your state) plants in the landscape to create habitat for native flora and fauna which equals encouraging biodiversity. These plants have evolved with the local fauna for centuries- why mess with a good thing?
**$5.00/ hat goes to fund the Habitat Corridor Project, a non-profit organization that supports biodiversity in the urban environment by use of planting native plants****
The Important Stuff:
The hats are HERE!
Hats cost $35.00 / hat (includes delivery costs)
$5.00 per hat goes to fund a California native plant in the landscape!  Every hat grows biodiversity.  **
Please visit our etsy.com site WorkshopCalifornia to order one today!