Examples of Habitat Corridor Project's Spring Release of Open Source Concept and Construction Plans.  These free resources will help residential and industrial users transform their turf to a California native plantings created by professional landscape architects and designers.

Institutional Projects
These  plans were created for the Institutional Turf Replacement Project in the central valley – think hot and dry with a whole lot of biodiversity.  We are excited to see these projects up next for installation by the California Conservation Corps.
Kearney Park – Bird and Butterfly Garden -PLAN
THESE DOWNLOADABLE PLANS WERE FUNDED BY THE
FOLLOWING AGENCIES: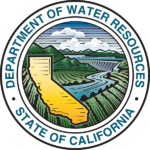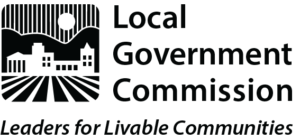 Residential Projects –
Use these plans to replace the water thirsty lawn in your garden! These are a free downloadable resources sponsored by multiple agencies.  We provide them to promote biodiversity by using California native plants.

Small Garden Replacements  – Hot and Dry
These 900 SF gardens were created for Habitat For Humanity in the Fresno County Region.  They include an extensive Central Valley Plant list as well.  They should cost less than $3000 to install.  These plans will translate anywhere in California – if it can grow in the central valley – it can grow in your yard!
Habitat For Humanity -SIMPLE AND COLORFUL PLAN
PERENNIAL FLOWERING MEADOW PLAN
Habitat Garden – Front or Back
A habitat garden is simple.  Provide water, cover and food and a variety of California native plants and watch your garden explode with life.  This one will work all over the state in Part- Sun in the Western Regions mostly sunny.  This garden was originally installed in Healdsburg, California where it gets REALLY warm in the Summer.  It is delightful with some of our favorites:  Eriophyllum lanatum (Wolly Sunflower), Juncus patens (Blue Rush) – in the swale, Cercis occidentalis (Red Bud), Ceanothus 'Anchor Bay' (Groundcover Blue Blossom), Arctostaphylos 'Howard McMinn' (McMinn Manzanita) to name a few!
SONOMA COUNTY Open Source Prelim Example
Swale and perennials with shrubs WEST FACING CALIFORNIA

Shade Garden
Coming soon!
Just because you have part or full shade in your garden doesn't mean your garden is drought tolerant.  Lawn even in the shade takes a lot of water to stay green.  Add these plants and you will have a gorgeous biodiverse garden to enjoy. Plants such as Heuchera micrantha (Alum Root), Iris douglasiana (Douglas's Iris) and Festuca rubra (Red Fescue) add a delightful alternative to lawn.
Coastal Garden
Coastal gardens are a great source of biodiversity.  Some of our favorite coastal plants are Leymus condensatus (Giant Wild Rye), Iris douglasiana (Douglas's Iris) and Atemesia douglasiana (Sage).  Use this plan to replace your lawn with a beautiful garden.